In Ireland, Darren McCauley's double after Josh Carson's opener helped the Premiership side defeat Ards 3-0.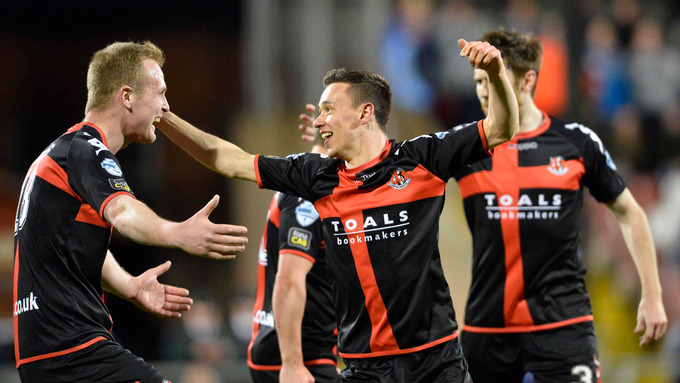 The victory means they have won six times in six matches, starting the new term on a brilliant note.
Though Coleraine ran away heavy winners, it wasn't heavy at first. They played a goalless draw in the first half as Ards held them. Carson broke through though with his close range effort before McCauley grabbed his brace.
In another fixture, Lindfielddefeated Glentoran 1-0 to continue their top form. Aaron Burns' early goal was enoughas David Healy's side claimed all three points. Burns headed the ball in, in the fifth minuteas the champions cruised to a narrow victory over their cross city opponents. Their 100 percent record continues but they remain three points behind Coleraine. They have a match in hand though as they battle Crusaders on Tuesday.
Windsor Park would be excited with the result as they are yet to conceded in the league after five matches.Glentoran would be disappointed with their first loss of the term, Linfield have the last 13 fixtures between both sides, playing a draw in six matches aside a loss. Continue reading MCCAULEY HELP COLERAINE REMAIN LEADERS IN IRELAND